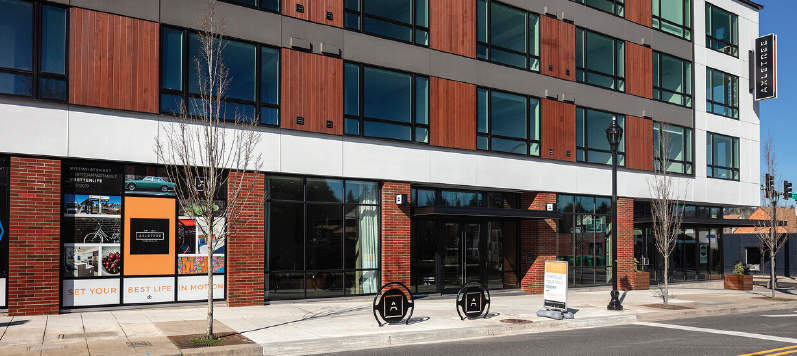 Axletree is a mixed-use development located in Milwaukies desirable South Downtown District, one block from the MAX Orange Line light rail station. The building has four ground-floor commercial spaces.

The ground-floor spaces are ideal for retail, clinics, pop-ups, galleries, shared/flexible space, remote work/office space the possibilities are endless at this location. Each space offers modern design elements with clean lines, large glass storefronts that flood the spaces with natural light, double glass storefront entries, and high ceilings. Warm shell improvements included graded concrete flooring, HVAC ready for distribution, ADA bathrooms, electrical panels, and kitchen exhaust duct shafts. Axletree is a great opportunity to serve the Portland Metro area from downtown Milwaukie.
BUILD YOUR DREAM HERE
Interested or Have Questions?
Contact Guardian Real Estate Services to discuss today.
Tamara Holden |

[email protected]

| 503-802-3578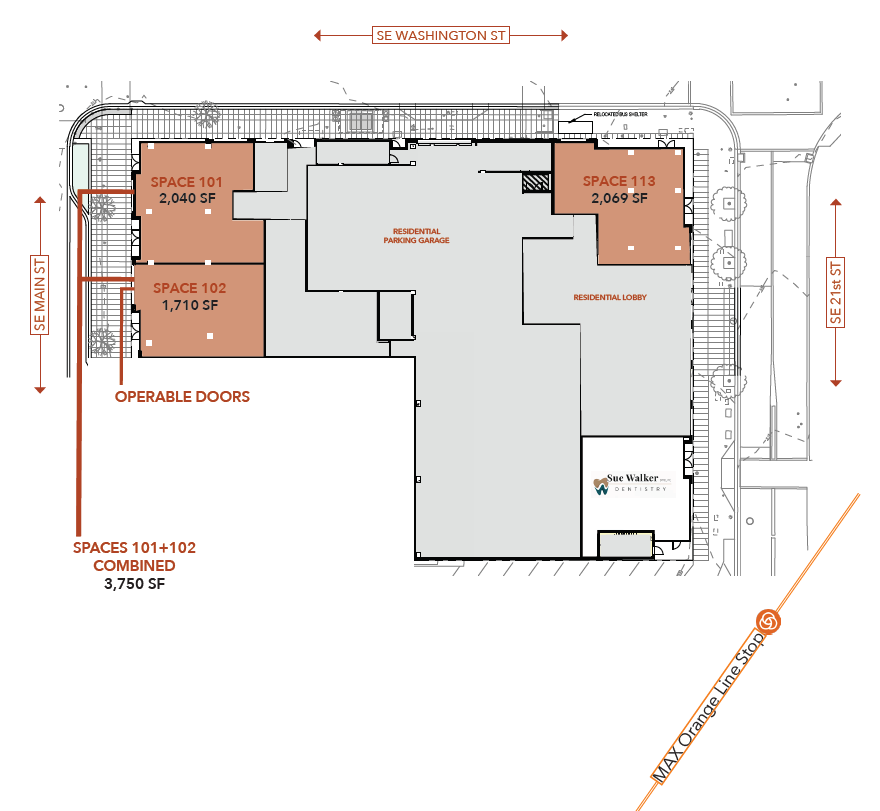 [v
ideos]
Testimonials
I love the location, and I love the attention to detail that the apartment complex has. The people who are running the leasing program are by far the easiest to work with I've ever had the experience with in the past: friendly, available, and quick to reply. The building itself is beautiful and full of light and promises to to have an amazing common-area. I am very excited about this property!

- P. Banka
This place is beautiful and in such an awesome location. Very excited to move in this weekend. Very convenient location for MAX, as well as, my fiancé and I's commutes on the outskirts of Portland.

- E. Claggett
I love my apartment. I've been extremely impressed with Axletree Apartments. The floor to ceiling windows and the ample light that they provide, the private terrace, top notch appliances, and Willamette river views make it HOME

- J. Young
A great apartment building that is helping add new life to downtown Milwaukie, and can't wait to see what opens up in it's retail spaces.

- D. LaPrade
I'm excited to take occupancy. I'm blessed with a river view And with the Orange MAX line 200 yards from my front door, downtown Portland is within delightfully easy reach.

- J. Faw
Been here several months. The office stage and maintenance folks are top notch! Friendly, attentive, they go above and beyond! Great community, amenities, location.

- S. Remsburg